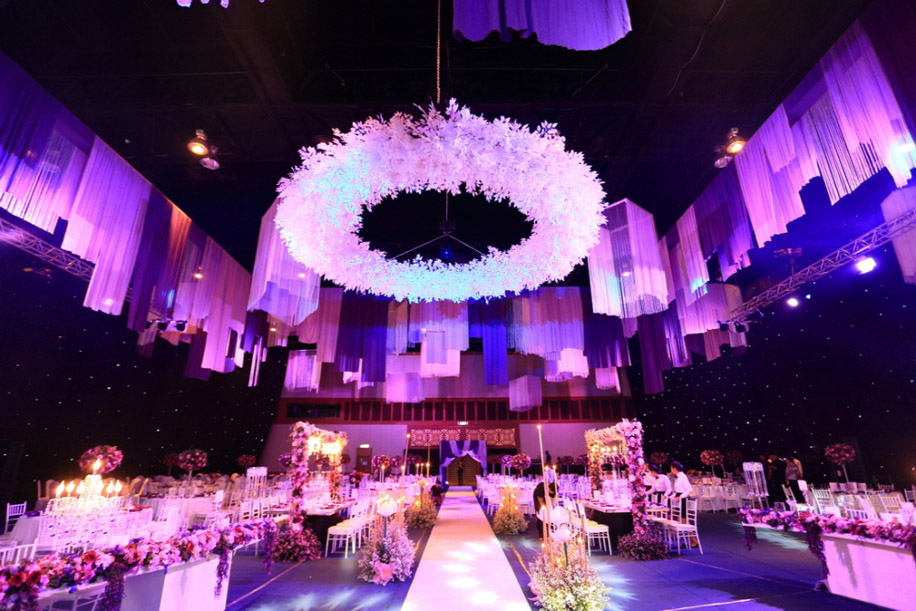 Events
Hyatt Regency Dubai Creek Heights also offers spacious breakout rooms, an outdoor venue and a residential-styled space that can host tailor-made events to perfection. A dedicated team of professionals help with planning setups, coffee-breaks and other details for your event to be seamless.
Introduction for Al Manzil
This residential-style venue is suitable for both business and social gatherings. Conceptualized like a private mansion, this setting offers a collection of five individually styled rooms, serviced by two interactive kitchens. It gives organizers the opportunity to hold events in a sophisticated and personal environment.
Description points in numbers
Located across two floors
10 meeting rooms in total
Ground floor: Lounge 1, Gallery 1, Atelier 1; Lounge 2, Gallery 2, Atelier 2
Lower floor: Loft 1, Library 1, Loft 2, Library 2
Ceiling heights ranging from 2.5 metres to 6 metres
Door dimensions: 240 cm (H) and 170 cm (W)
Electronic signage available for branding
AV available with LCD screens in all 10 meeting rooms
Projector installed in each meeting room with 4,000 lumens
Ceiling speakers installed with a wireless mic
Introduction for The Terrace
Suitable for a light evening event, birthday parties or luncheons, The Terrace is a brand new space designed for lively gatherings. The space is nestled between the greens at Hyatt Regency Dubai Creek Heights and offers a cozy yet elite environment, perfect for a formal or casual event.
Description points in numbers
Entire area covered with artificial turf made of synthetic fiber – natural grass look
16m length, 13.5m width (usable area excluding fountain
Total area is spread across 238m2
Staircase entrance area measures 60m2
Other entrances through the hotel include two sliding glass doors (1.7m each)
Introduction for Breakout Rooms
Hyatt Regency Dubai Creek Heights is home to a spaciously designed convention center that offers versatile options to choose from. The spaces share a foyer where guests can enjoy carefully curated coffee breaks.
Description of event spaces
Al Anoud – Ballroom with day-light, spread across 98 square metres, offering one main screen
Ghrasheeb – Largest convention meeting space with three breakout rooms, spread across 157 square metres in total, offering three screens including one main screen and two side screens
Ghizlan – Spacious meeting space with two breakout rooms, spread across 150 square metres, offering two screens both of the same size
Shodoun – Contemporary meeting space with two breakout rooms, spread across 116 square metres offering two screens both of the same size
Boardroom – Ideal space for quick meetings, measuring 41 square metres with one screen and an LED TV